#NornIron
Golf Among the Giants Along the Shores of Ulster
Home to just 2 million people, Northern Ireland punches above its weight in the world of golf. With major champions and championship links venues alike, golf has become an integral part of the county's identity. Juggernauts Royal County Down and Royal Portrush share the limelight, but next to each are a few other coastal gems that shouldn't be missed.
GOLF COURSES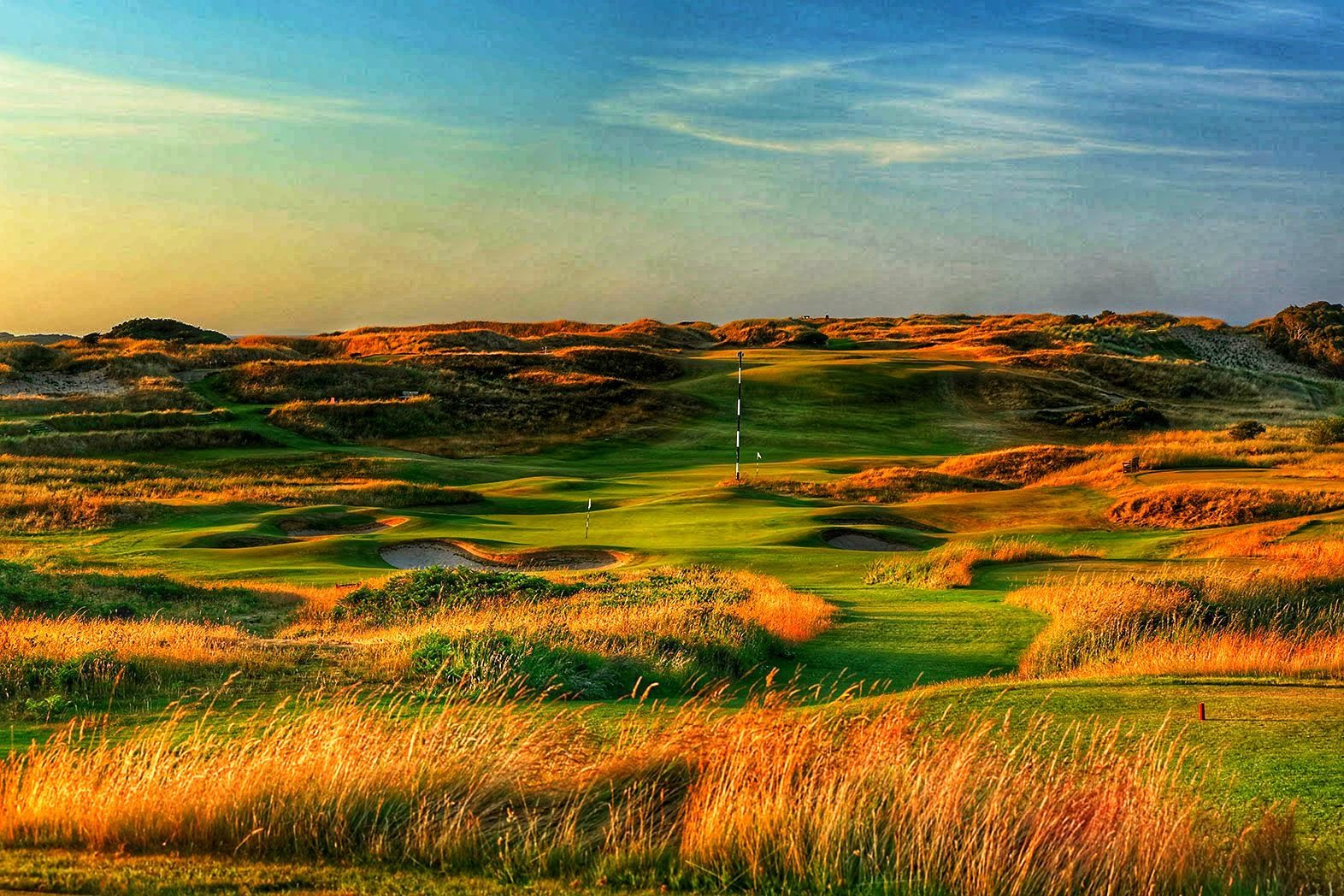 Royal Portrush-Dunluce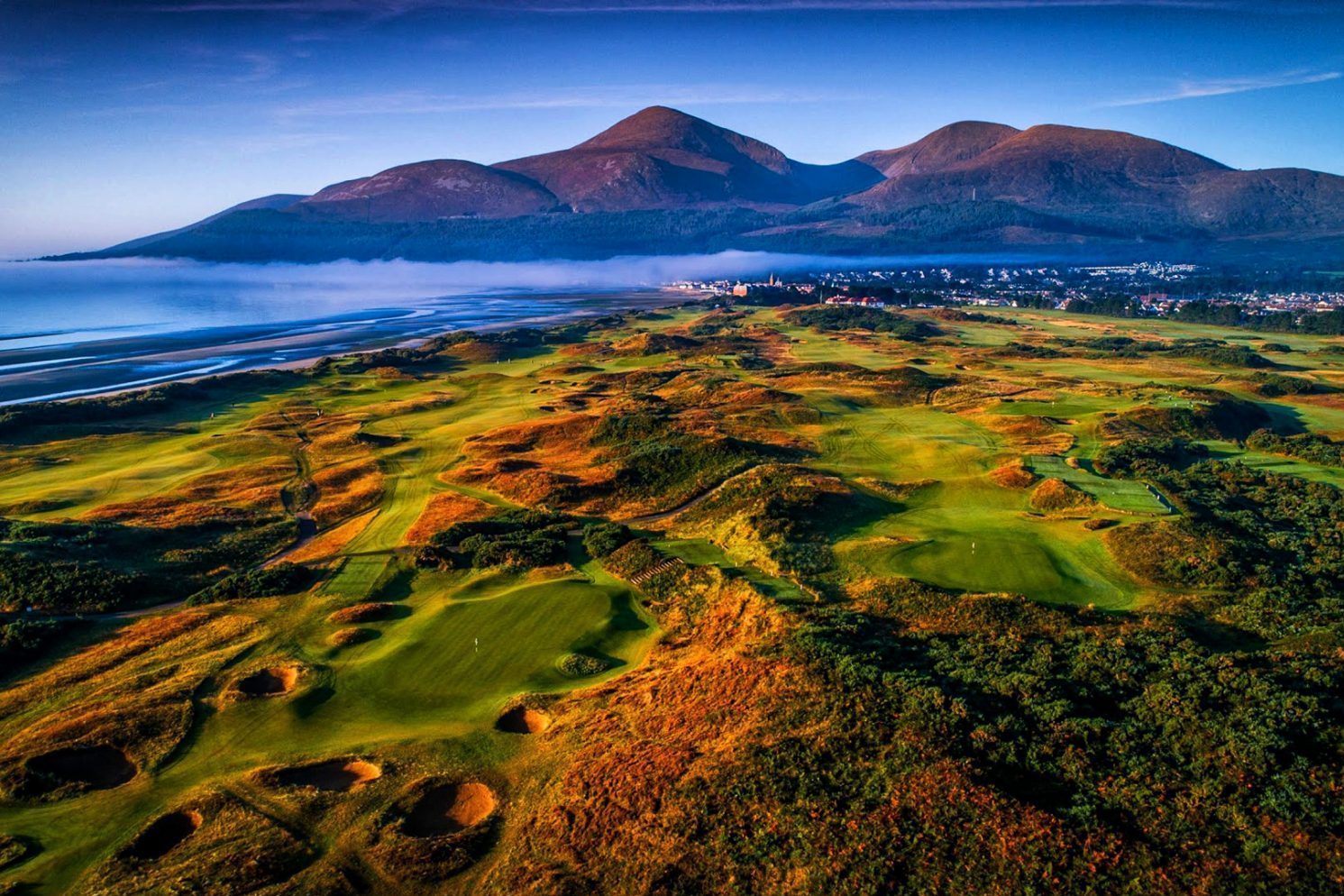 Royal County Down-Championship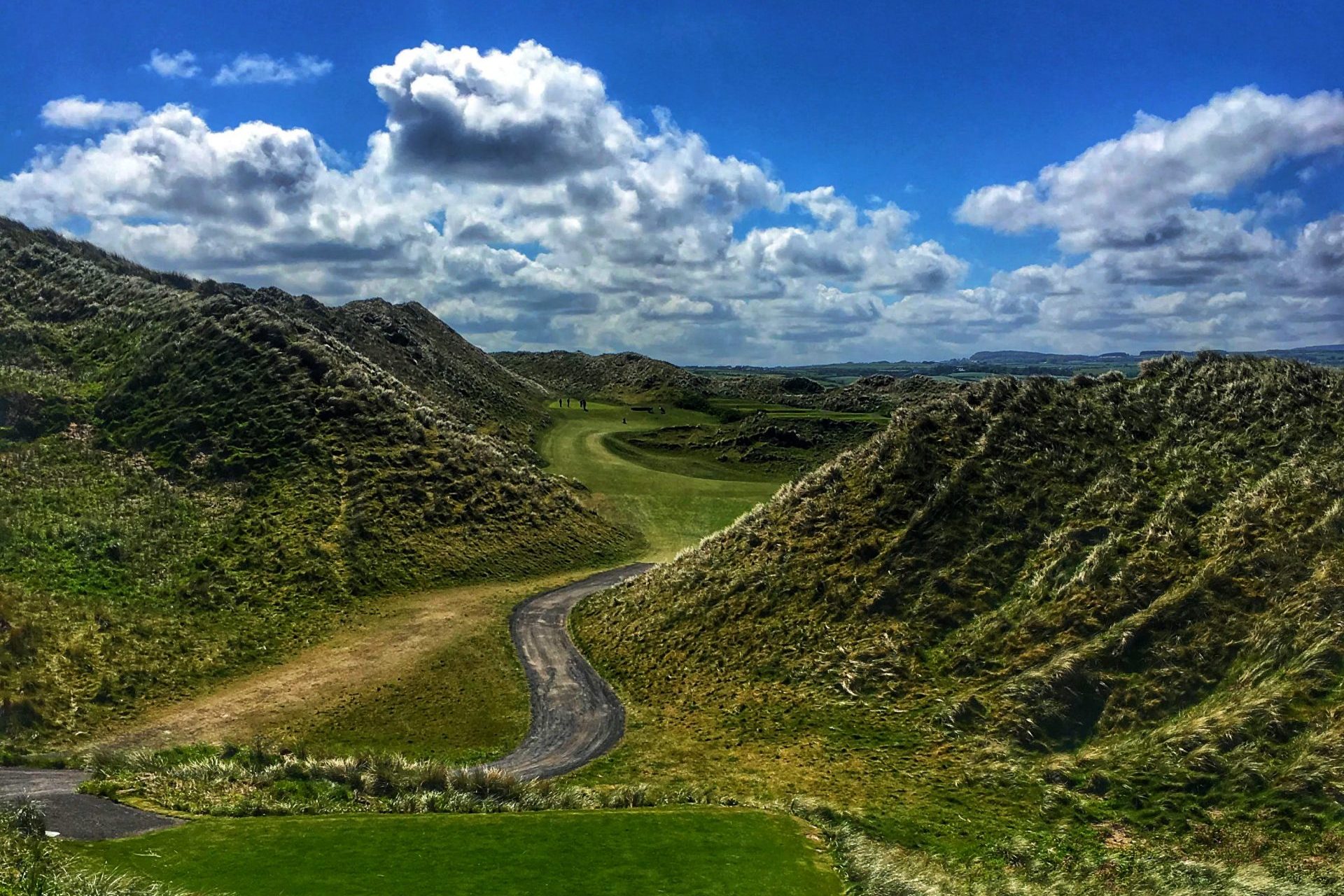 Portstewart-Strand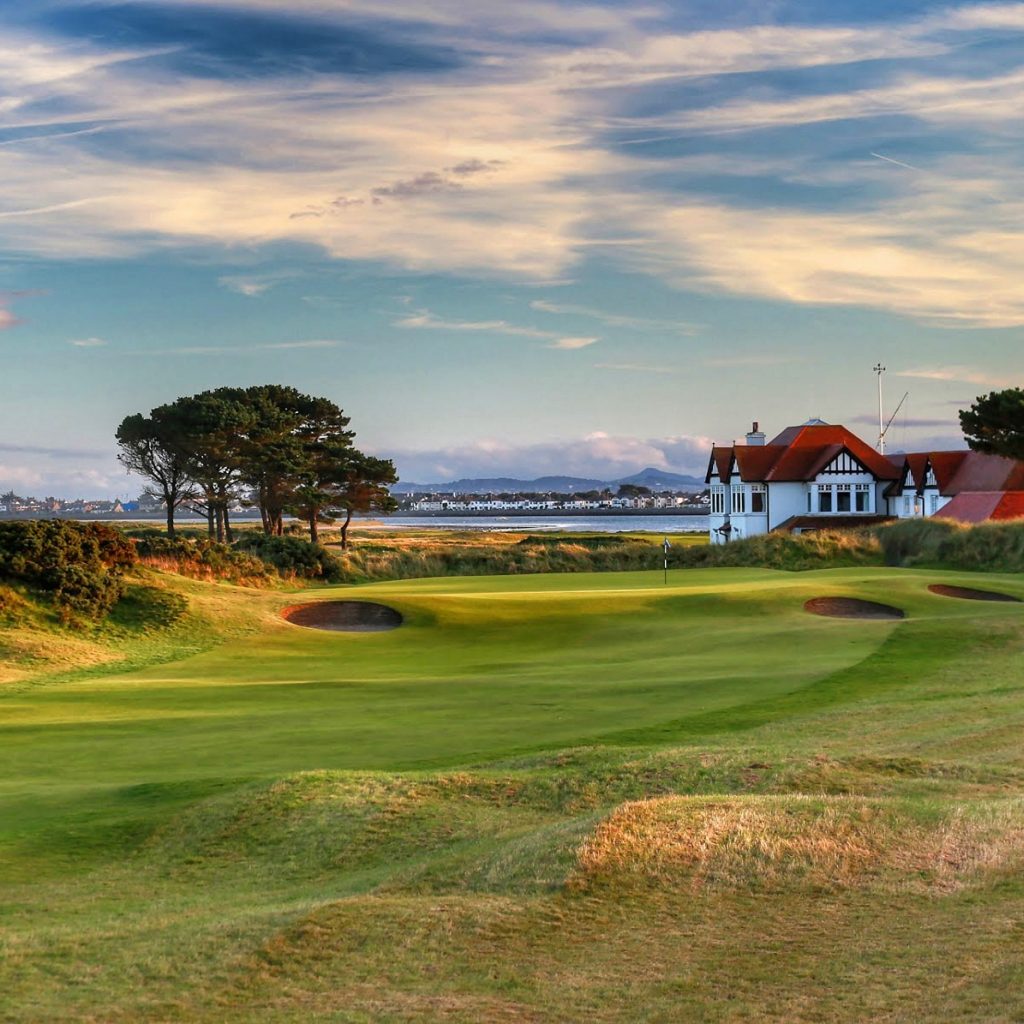 Portmarnock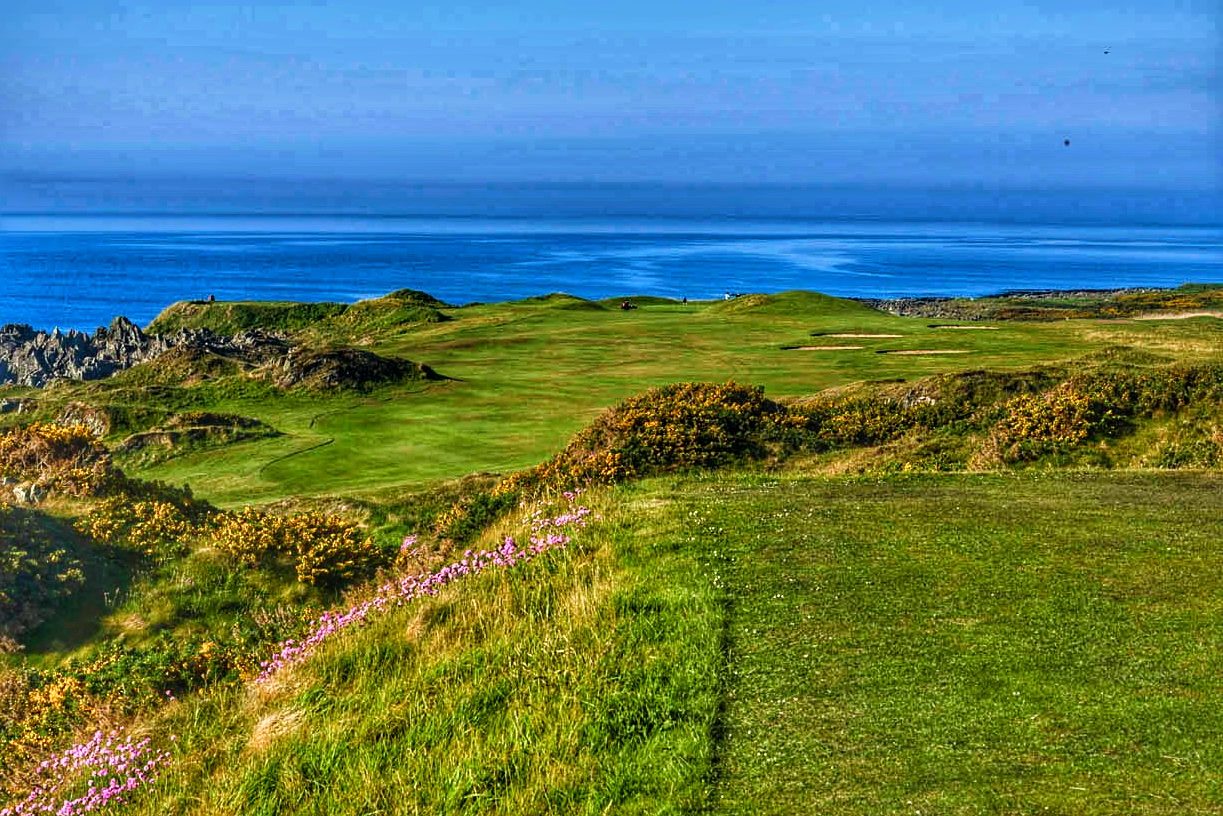 Ardglass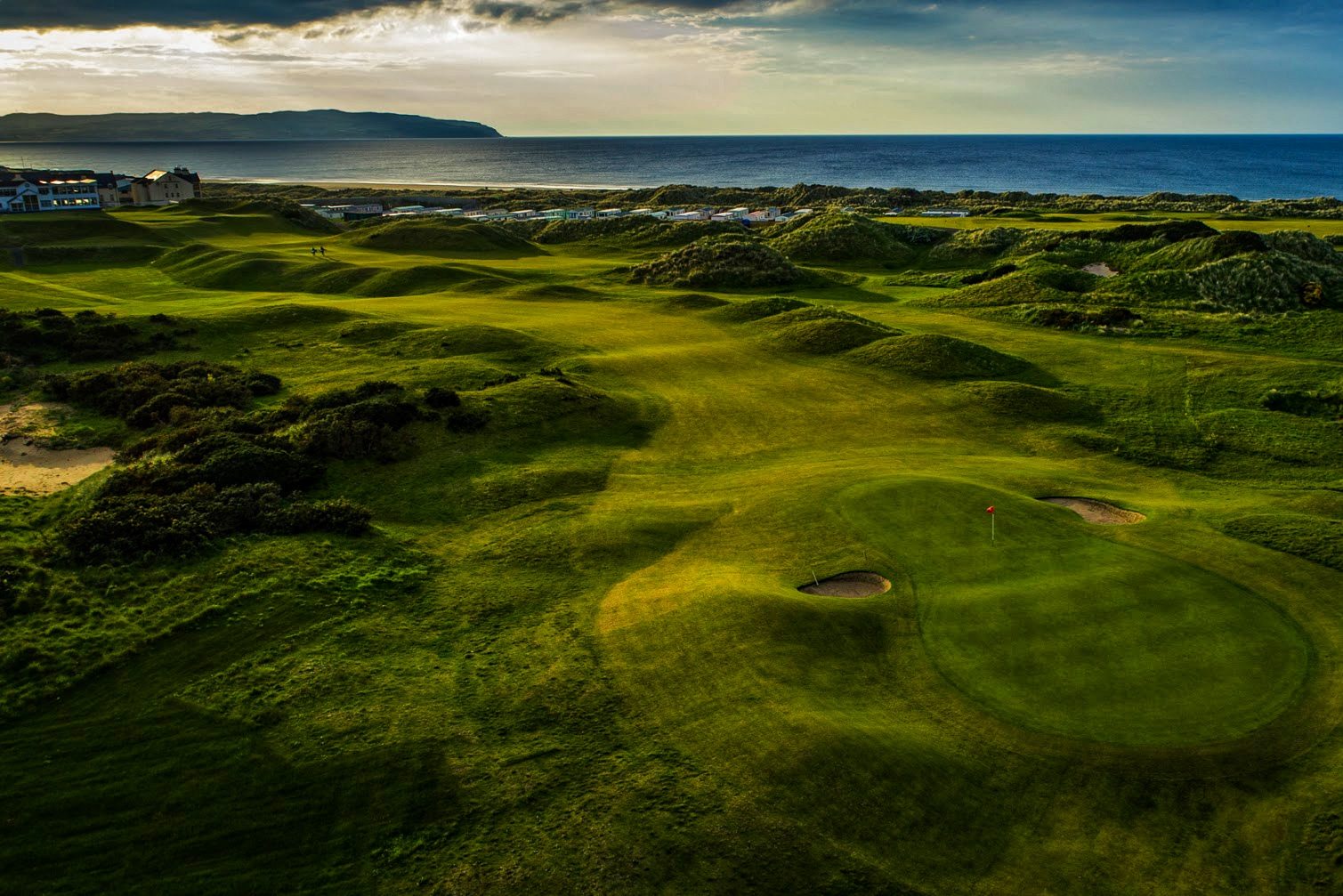 Castlerock
Royal Portrush-Dunluce

History, beauty, strategy, challenge, ambiance: the 2019 Open Championship host has it all. With views up the cliffs to Dunluce Castle, the signature 5th probably stands out. However, after a successful redesign project in advance of the 148th Open, there are no weak holes on this Harry Colt masterpiece.

Royal County Down-Championship

Golf Digest's top course in the world for several years running, RCD is nestled at the base of the Mourne Mountains and is truly a sight to behold. Don't get lost in the scenery though; focus and strategy are paramount if you want to successfully navigate across and around the hollows and burrows that challenge golfer's on just about every hole.

Portstewart-Strand

From the very first tee shot, it is abundantly clear that Portstewart is something special. Throughout the first nine it feels as though you may be swallowed by gigantic dunes before the back opens up with views across the River Bann and beyond. Don't be fooled by John Rahm's record score of 24 under in the 2017 Irish Open, the Strand is anything but easy.

Portmarnock

Portmarnock

Dublin's crown jewel, Portmarnock Golf Club is highly respected and universally praised as one of the world's best links designs thanks to its brilliant layout that is natural, playable and fair. The experience is less vivid and more nuanced, as history abounds amidst striking simplicity.

Ardglass

Ardglass is one of the most picturesque courses in Ireland and tons of fun. Golfers set out from the shadows of a 15th-century castle clubhouse, the oldest in golf, across a great mix of clifftop holes and risk-reward inland holes and inevitably leave wanting more.

Castlerock

Castlerock shares the Causeway Coast with the likes of Portrush and Portstewart but feels more genuine and authentic. The first tee sets off from the dunes near town-center and the course follows the railway out towards the River Bann before turning back into the heart of the course at the 6th and ending back among the dunes that beautifully frame the eighteenth. Make sure to add a quick nine on the dramatic neighboring Bann Course which showcases the biggest dunes on the property.
What's Included?
All Cloud 9 trips start with a few key ingredients…
LET'S GET STARTED
We've made planning the perfect golf trip to Northern Ireland easy…
Pick Your Trip Duration
Based on our own experiences and those of our past clients, we've built 2 bucket list golf trips which we think you will love: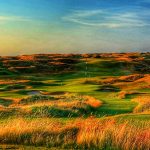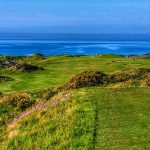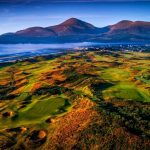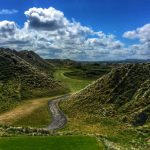 5 Nights, 4 Rounds
What You Can Expect:
The best golf in Northern Ireland is concentrated in pockets on both the northern and southern coastlines and this itinerary makes a stop in each. A few days in County Antrim in the north will allow you to play championship golf, drink local whiskey, and see the stunning Giant's Causeway. Then you will head south though Belfast to Newcastle, where the Mourne Mountains rise high above the mighty links of Royal County Down.
From $2,400*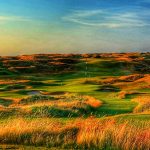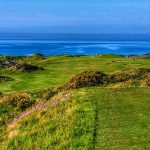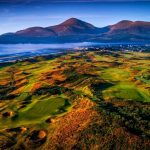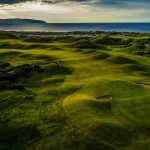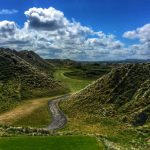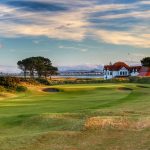 7 Nights, 6 Rounds
What You Can Expect:
Adding a few rounds to extend a Northern Ireland-focused is a no-brainer for a lot of clients. Castlerock shares the same stretch of County Antrim coastline with Royal Portrush and Portstewart and Portmarnock is just 20 minutes from the Dublin Airport for a great final round. If time permits, you can even see a bit of the Dublin city-center and perhaps grab at pint at the top of the Guinness Storehouse.
From $3,200*
*Pricing Subject To Change
*Prices are based on 8 participants staying in shared 3/4-star accommodations and using the service of a dedicated vehicle and driver. Prices are subject to change based on exchange rate fluctuations.
Looking for something different?
If you like what you see above but want something slightly different, just let us know in the Important Trip Details section of the quote form below.
If you are looking for something drastically different or just aren't sure, set up a call with us to discuss so we can send you a custom trip proposal or view our other top trips.
Fill Out The Form Below For A Free Quote
We've sent thousands of golfers just like you on bucket list trips and been on the trips ourselves. The information you provide coupled with our own expertise and experience will give us everything we need to put together a free, no-obligations trip quote – a great starting point turn your golf trip dreams to reality.
Mid-April through Mid-October is peak travel season when the golf clubs are open and the weather is appropriate for golf (although perfect weather can't be guaranteed!). July and August can be quite busy with tourists and September is a busy month at the golf clubs, so we recommend May and June if possible.
Our vehicles fit group's of all sizes so there is no perfect group size. The larger the group, though, the earlier you will need to book your trip to ensure availability.
Absolutely. Your group's driver will be available to the non-golfers while the golfers are at the course, meaning a fairly full sightseeing itinerary is feasible in conjunction with any golfing itinerary.
The easy answer is: the earlier the better. Let's be a bit more specific though. Hotels and golf course tee sheets begin to fill up for the busy peak season 6-9 months in advance. To ensure optimal tee time availability, we recommend booking in the fall in the year prior to travel.
Our Process For Planning A Bucket List Trip
Receive Proposal

Keep an eye on your email. You can expect to receive a custom proposal within 24-48 hours.

Follow Up

Schedule a call or let us know via email if you want to make any changes to the itinerary.

Book Your Trip

Pay your deposits and we'll get your trip planned!