#FreshAyr
Golf under the Sun on Scotland's Championship Coast
The most concentrated collection of Open venues is actually in Scotland's southwest, including the championship's first host Prestwick, as well as its most sumptuous, Turnberry. We recommend spending several days experiencing the history of Ayrshire before journeying to the somewhat remote peninsula of Kintyre, where a magical golfing adventure awaits.
GOLF COURSES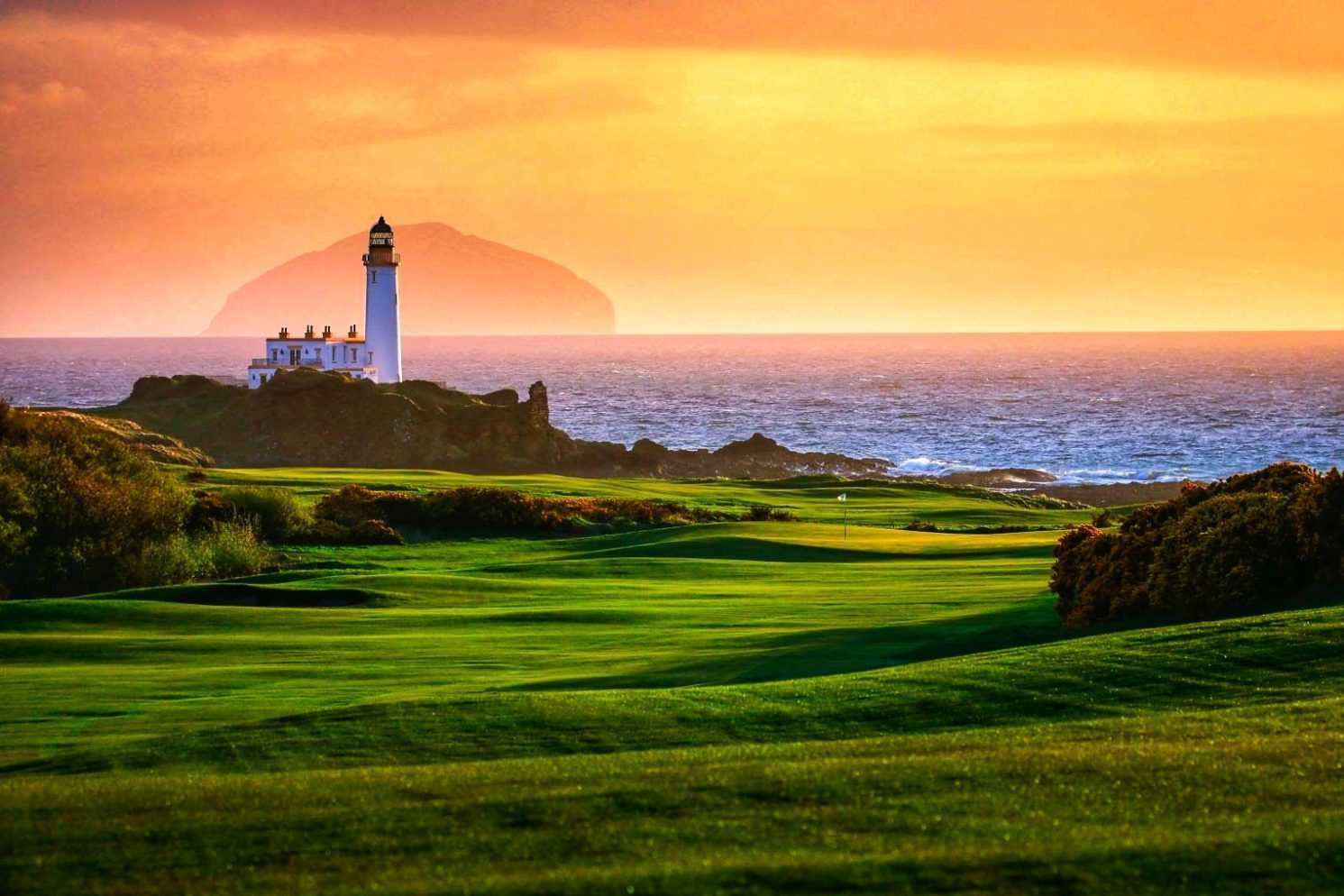 Turnberry-Ailsa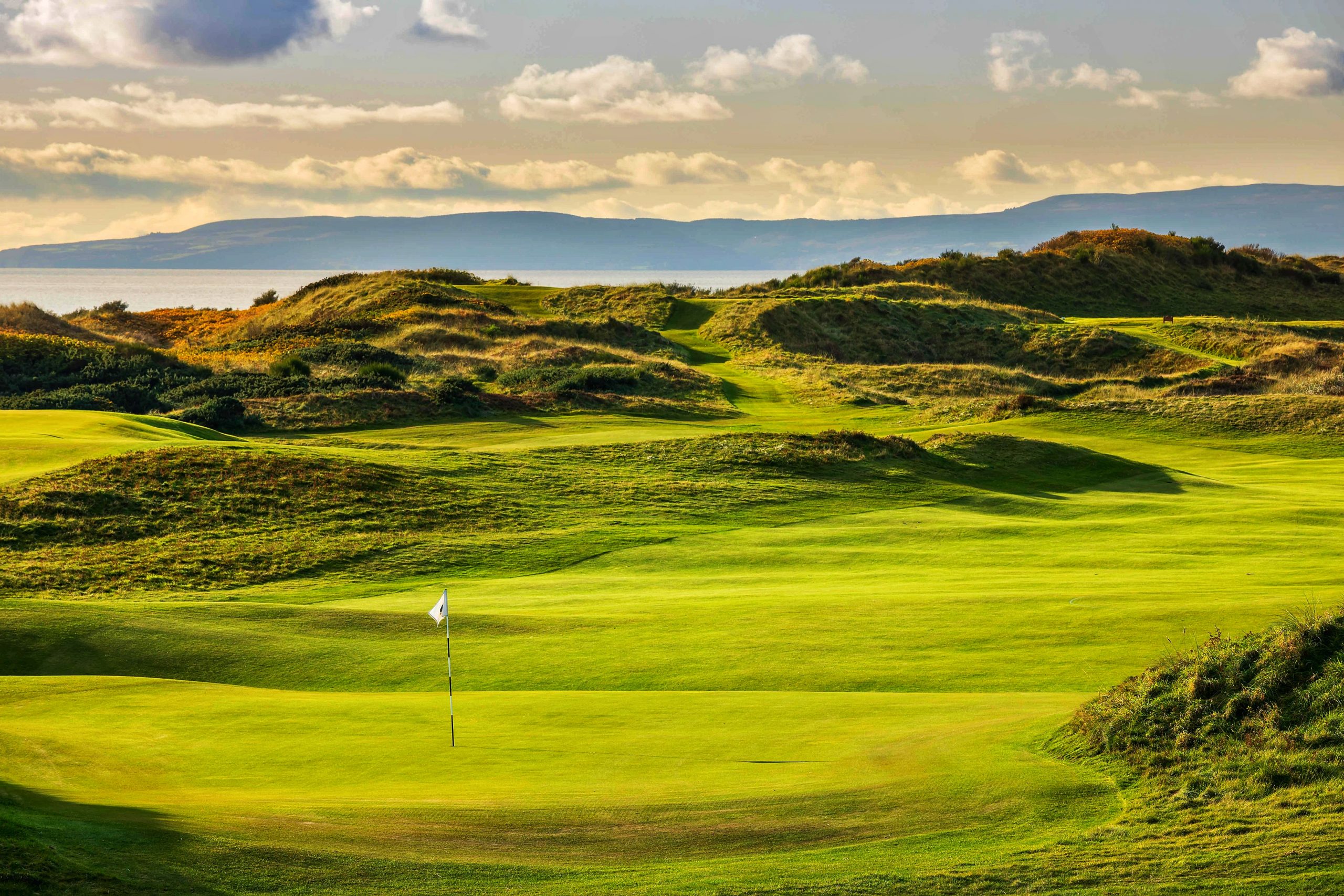 Royal Troon-Old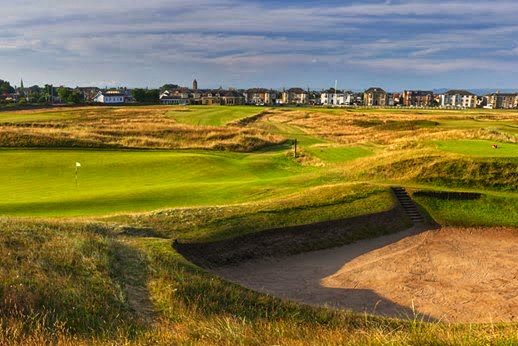 Prestwick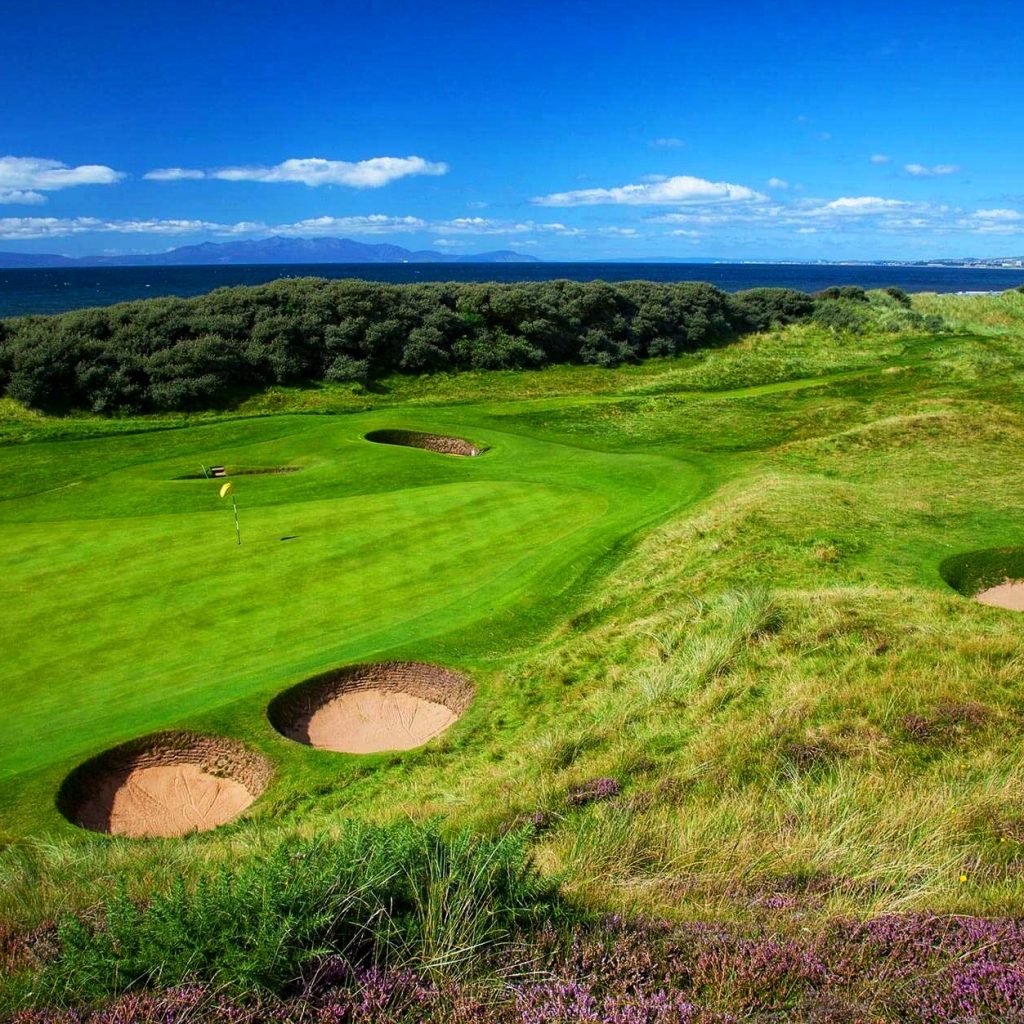 Western Gailes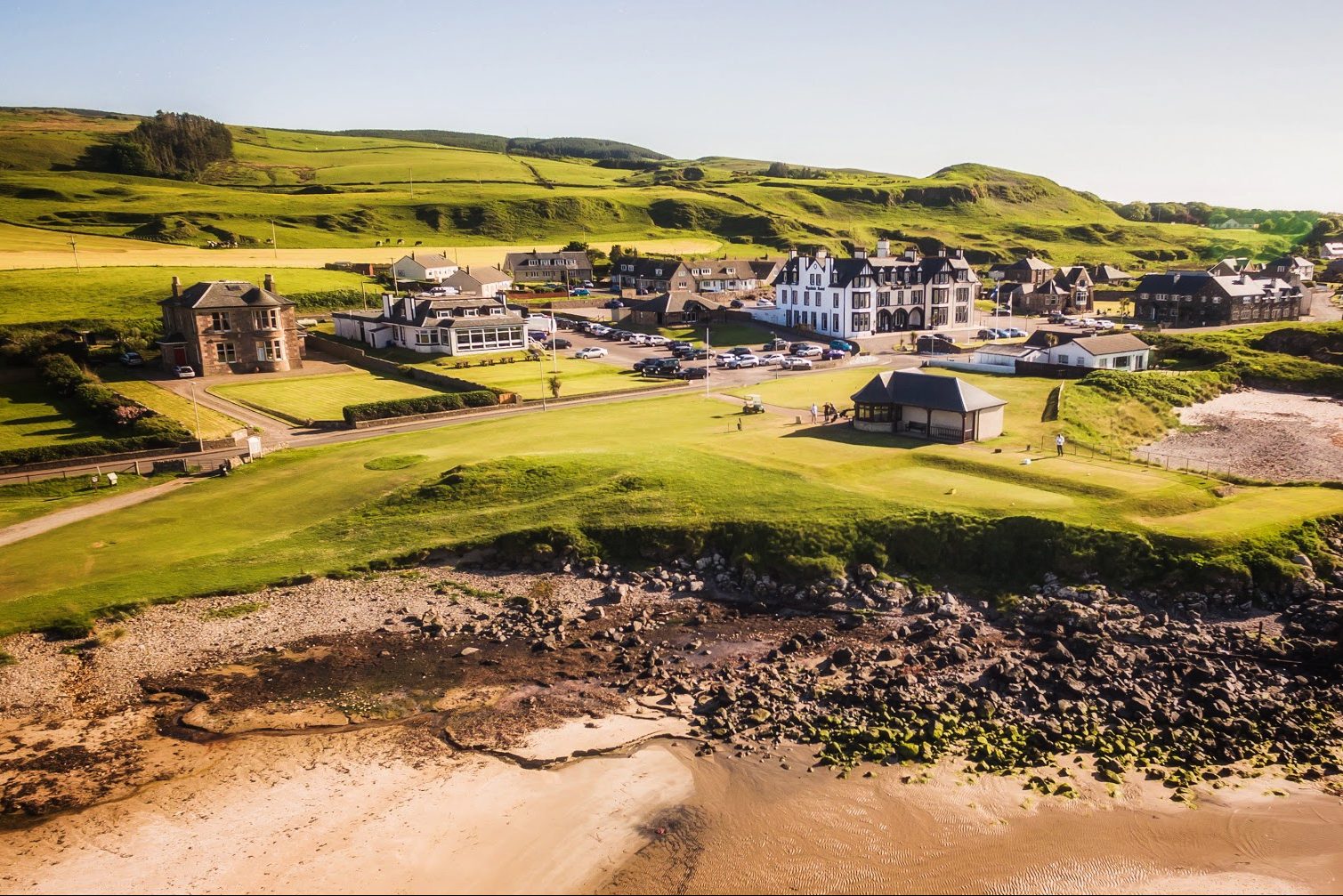 Machrihanish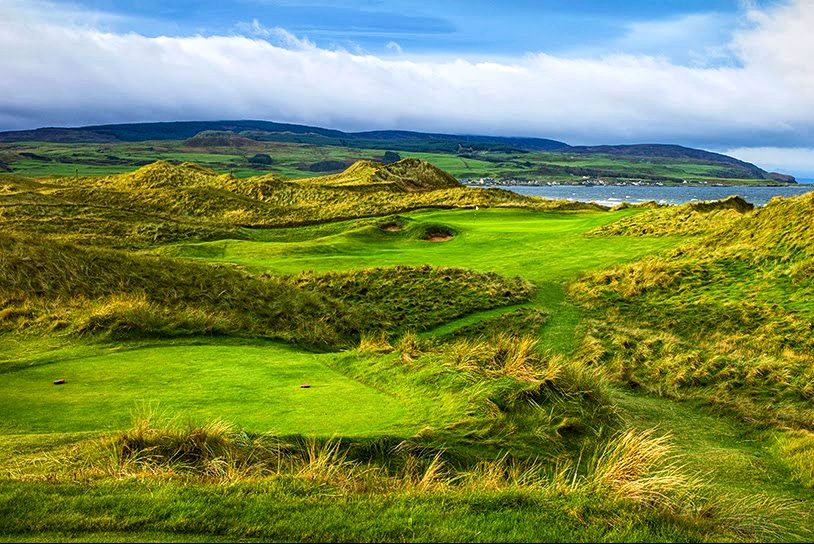 Machrihanish Dunes
Turnberry-Ailsa

Compared to some of the other courses on the Open Rota, the Ailsa turns it up a notch in terms of scenery. The dazzling stretch of holes around the turn is iconic, with the signature lighthouse and distant Ailsa Craig headlining the show. Guests will notice a theme throughout the resort: Tom Watson, who battled to victory against Jack in the 1977 "Duel in the Sun" and then almost triumphed again in 2009 at age 59.

Royal Troon-Old

Essentially a stepchild of neighboring Prestwick in its beginning, its Royal Troon's Old Course that casts a shadow these days. The eight-time Open host is especially memorable (and tough!) around the turn. After you try to hit the "Postage Stamp" green at the 8th and attempt to find the fairway on the "Railway" 11th, you will wonder how its possible that Henrik Stenson shot 20 under at the 2016 Open.

Prestwick

Prestwick lacks the seaside vistas of some of its famous neighbors but the 24-time Open Championship host more than makes up for it with its history. The clubhouse is filled with relics from the club's significant past, and the course itself is a vestige of a bygone era that elicits curiosity throughout.

Western Gailes

Western Gailes

The genius of Western Gailes is in its simplicity. The circular layout is squeezed into a narrow strip of land between Irvine Bay and the coastal railway line, which significantly gave Glasgow-based members easy access to the club in its early days. It feels like the perfect amalgam of a bona fide traditional Scottish member's club and a gorgeous seaside links.

Machrihanish

Getting to the village of Machrihanish on the remote Kintyre Peninsula takes some effort but oh is it worth it. The opening hole at the "Old Course" has been called the best in the world by the Golden Bear himself and the experience will heighten your senses throughout. Its quaint, natural, quirky, secluded and just pure magic.

Machrihanish Dunes

To be frank, its a little tough to stomach the trip across to the Mull of Kintyre for just one world-class course, so the addition of Mach Dunes in 2009 was crucial. Since the course sits on a Site of Special Scientific Interest, Designer David McLay Kidd simply laid the holes over the natural terrain as he found it and wandering sheep are an integral part of the course maintenance crew. Its a golfing adventure unlike anywhere else.
What's Included?
All Cloud 9 trips start with a few key ingredients…
LET'S GET STARTED
We've made planning the perfect golf trip to Southwest Scotland easy…
Pick Your Trip Duration
Based on our own experiences and those of our past clients, we've built 2 bucket list golf trips which we think you will love: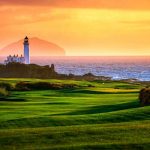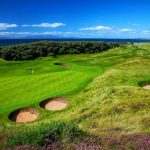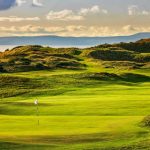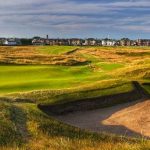 5 Nights, 4 Rounds
What You Can Expect:
Only Ayrshire can claim three Open Championship host courses within 25 miles (Turnberry, Royal Troon, Prestwick), so that lays the foundation for this great trip. There are several other worthy options to fill out a four-round itinerary based in Troon, but we prefer the classic layout at Western Gailes. If you find yourself wanting a 36-hole day: Dundonald Links, Turnberry's Robert the Bruce Course, and Glasgow's Gailes Links are all nearby and worthy additions to your itinerary.
From $2,350*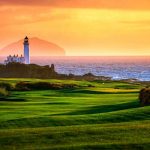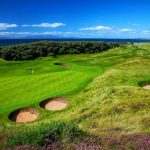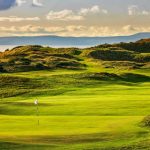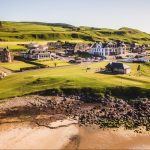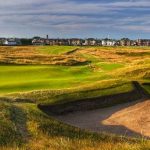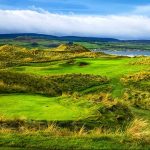 7 Nights, 6 Rounds
What You Can Expect:
We think the perfect golf trip offers variety and that's why this somewhat unique itinerary is one of our favorites. You will start in the well-traveled Ayrshire, with the likes of Troon and Turnberry, but then we recommend a detour across to the Kintyre Peninsula with a few nights in Campbeltown. You will fill a bit detached from the world at Machrihanish and Mach Dunes, and that's why you'll love it!
From $3,050
*Pricing Subject To Change
*Prices are based on 8 participants staying in shared 4-star accommodations and using the service of a dedicated vehicle and driver for point-to-point transfers. Prices are subject to change based on exchange rate fluctuations.
Looking for something different?
If you like what you see above but want something slightly different, just let us know in the Important Trip Details section of the quote form below.
If you are looking for something drastically different or just aren't sure, set up a call with us to discuss so we can send you a custom trip proposal or view our other top trips.
Fill Out The Form Below For A Free Quote
We've sent thousands of golfers just like you on bucket list trips and been on the trips ourselves. The information you provide coupled with our own expertise and experience will give us everything we need to put together a free, no-obligations trip quote – a great starting point turn your golf trip dreams to reality.
Mid-April through Mid-October is peak travel season when the golf clubs are open and the weather is appropriate for golf (although perfect weather can't be guaranteed!). July and August can be quite busy with tourists and September is a busy month at the golf clubs, so we recommend May and June if possible.
Our vehicles fit group's of all sizes so there is no perfect group size. The larger the group, though, the earlier you will need to book your trip to ensure availability.
Absolutely. Your group's driver will be available to the non-golfers while the golfers are at the course, meaning a fairly full sightseeing itinerary is feasible in conjunction with any golfing itinerary.
The easy answer is: the earlier the better. Let's be a bit more specific though. Hotels and golf course tee sheets begin to fill up for the busy peak season 6-9 months in advance. To ensure optimal tee time availability, we recommend booking in the fall in the year prior to travel.
Our Process For Planning A Bucket List Trip
Receive Proposal

Keep an eye on your email. You can expect to receive a custom proposal within 24-48 hours.

Follow Up

Schedule a call or let us know via email if you want to make any changes to the itinerary.

Book Your Trip

Pay your deposits and we'll get your trip planned!