Golf Course Rankings: Are They A Trap?
An overwhelming majority of clients reference course rankings at some point during their trip planning process. Often times a ranking list serves as inspiration for a trip. Other times it is an investigative tool to find the best possible courses to fill out the perfect itinerary. While I appreciate the value course ranking lists provide (considering I love to read them myself!), I find that they can actually be an impediment to building a great itinerary for a group. How can that be? Well, let's start with a few flaws of course rankings from the standpoint of a discerning golf traveler:
Rankings constantly change. Even the most frequently updated rankings are only published every year or two, meaning that it takes time for new courses and recently renovated courses to gain traction.
Rankings don't tell the whole story. In the context of golf trip planning, rankings simply don't give enough information. Things like location (i.e. drive time) and cost are important factors to consider about a particular course when deciding whether to add it to your itinerary.
Rankings attract attention. Wait, that is a bad thing? Well, inevitably the more attention a course receives, the busier it gets and the more expensive it gets. Not to mention, you can find all of the reviews, pictures, and videos of the top courses that you can ever want. The adventurer in you might want to take the road less traveled and discover something new.
Rankings are subjective. It's not just that different people have different opinions about each course, but the decisions on which criteria to use and how to weight that criteria are biased as well. Common criteria like "shot value" and "resistance to scoring" are not important to most golf travelers. Meanwhile, other criteria are not given enough weight or any at all. For what it's worth, my take on the perfect course ranking system for the discerning golf traveler would look like this:
Visual Appeal – 25%
Ambiance/Experience – 25%
Memorability/Uniqueness – 20%
Value for Money – 10%
Proximity to Other Courses – 10%
Variety – 5%
Course Conditioning – 5%
Given the inherent flaws with course rankings, it is surprising how many clients still view these lists as the be-all and end-all to select courses for their trip. Some common mistakes I see made:
Adding hours of driving to play a top ranked course when plenty of great alternatives are close by
Breaking the bank for the green fee at a top ranked course when much cheaper and equally enjoyable options are available
Overlooking courses (or an entire destination) because the courses don't rank highly enough. Common ones that come to mind are:

Old Head in Southwest Ireland
The entire Northwest of Ireland
Elie in Fife, Scotland
Pinnacle Point in South Africa (and really South Africa's Western Cape as a whole)
Queenstown area of New Zealand (in favor of the North Island where the courses are far more spread out)
Old Head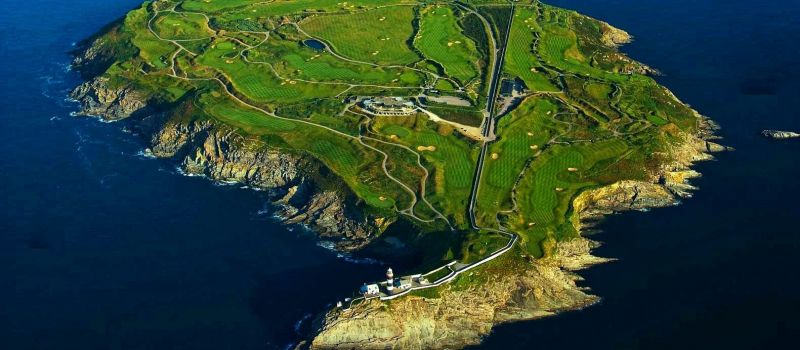 Pinnacle Point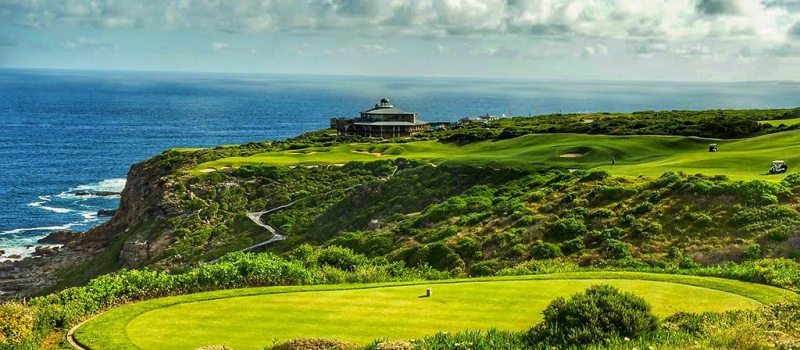 Ideally, what would best serve golf travelers are golf trip rankings that judge groups of courses on the whole. In the absence of that, though, I'd like to recommend the following:
Step 1: Go ahead and check out the rankings and pick 2-4 of the top courses as must-plays for your trip (depending on trip length).
Step 2: Pick at least 1 course that qualifies as a "hidden gem." You'd be surprised how often this turns into a memorable favorite.
Step 3: Fill in the remainder of your itinerary with the courses that check as many boxes as possible (rankings, proximity to must-plays, cost, etc.).
To be fair, steps 2 and 3 above can be tough if you have never visited the area. An early start on your trip planning is always a good idea so that you have ample time to research a variety of courses. Alternatively, and better yet, feel free to contact Cloud 9 Golf and Travel so that we can discuss all available options in detail. We're here to help you look beyond the course rankings to plan your perfect trip!