5 Aside: Reasons Northwest Ireland is Now A Can't Miss Destination
With beautifully wild and rugged terrain that is ideal for dramatic links golf, I can't help but wonder why Ireland's Northwest has been largely overlooked by golfers for so long. The canvas of towering dunescapes and backdrop of coastal vistas would make any golf course architect salivate, something that both Harry Colt and Old Tom Morris realized over 100 years ago when they designed courses at Rosapenna and Rosses Point in the region.
In the century since, great Irish architects like Eddie Hackett and Pat Ruddy have continued to develop the area, and courses like Ballyliffin, Carne and Enniscrone are among their most critically-acclaimed works. However, until recently I still felt like the area was underutilized and undervisited, perhaps due to political turmoil and simple logistics that kept visitors and investors away. I can sense that is all starting to change. Here are 5 reasons why I now see Ireland's northwest as a can't-miss golf destination: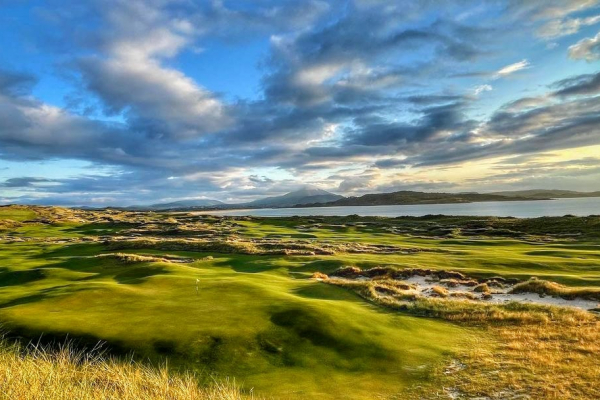 I have to start with County Donegal's new crown-jewel, Tom Doak's St. Patrick's Links. Obviously, any course along the west coast of Ireland is going to be aesthetically great, considering the splendor of the Wild Atlantic Coast. However, I must say that St. Patrick's is one of the few Irish courses that I have played where the design work is really the most memorable part of the experience. As he does on most of his courses, Tom Doak comes across as a genius and mad scientist, with incredible design features on virtually every hole that I felt as if I had never seen before. The angles and sightlines he creates off of the tees keeps you engaged throughout the round, while the green complexes blend beautifully into their surroundings and leave tons of room for creativity. It's beautiful and well-thought-out – and a worthy centerpiece for any trip.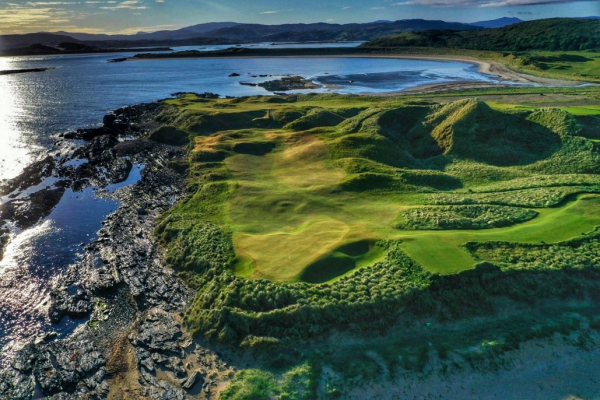 As highly as I think of St. Patrick's Links, Gil Hanse's redesign at Narin and Portnoo may be my personal favorite course in Northwest Ireland. To start with, the scenery is second to none and the stretch around the turn features some of the most memorable shots you will hit anywhere in Ireland. Just as important, though, is the varied layout. The highlight for me is the drivable downhill 7th, while the collection of short par 3s is truly unique. It's engaging throughout and tons of fun.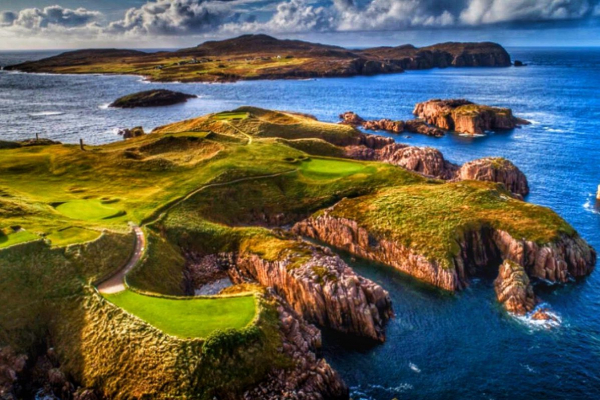 Often regarded among the World's greatest 9-hole courses, Cruit Island epitomizes all that I think is great about golf in Northwest Ireland. Its remote location is about as far off the beaten path as possible and the journey out towards Owey Island along a one-lane path (I think "road" is too generous!) feels like it ends in another place and time – one I'd call heaven. Critics would probably call the layout raw but that adds to the allure for me; and in my view, the dramatic topography, massive elevation changes and expansive views are rivaled in Ireland perhaps only by Old Head. The short 6th alone, which is perched precariously on the clifftops seemingly on the edge of the world, would be worth the drive.
Golfing visitors to Northwest Ireland will quickly discover a theme: massive dunes. The appropriately named "Dunes" Course at Enniscrone, the "Wild Atlantic Dunes" layout at Carne, and the "Sandy Hills" Links at Rosapenna are all set amongst some of the biggest dunes you will find on a golf course anywhere in the world and for me, this is the defining characteristic of the top courses in the region. As each of these layouts navigate through and around their namesake features, anticipation is always building for the handful of shots each round that reach a summit and leave you breathless.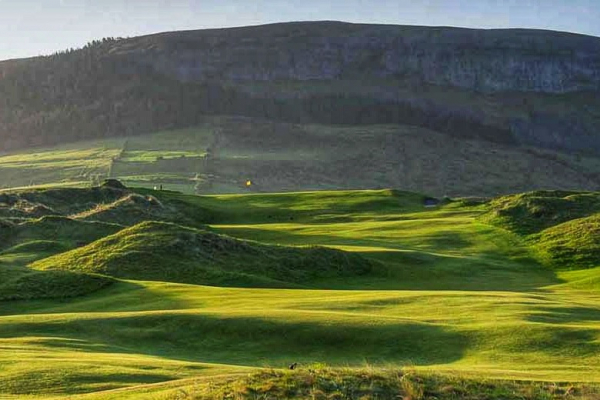 If the newly opened/renovated "big name" courses are helping to finally put this golfing region on the map, it's the depth of quality golf that will keep golfers coming back and wanting to discover more. At the top of the list of hidden gems, for me, would be courses like Strandhill and Portsalon.
Strandhill is actually located close to the world-renowned and Harry Colt-designed County Sligo Golf Club, but few visiting Rosses Point would have heard of it, much less think to visit. Boy are they missing out. The course sits in tight confines in the shadow of Knocknarea Mountain along Strandhill Beach and its quirky design is a thrill a minute.
Meanwhile, in the far north of County Donegal, little-known Portsalon opens with a stretch of holes along Ballymastocker Bay that are simply awesome. I'd actually compare the course's setting beneath the Knockalla Mountains to that of Royal County Down, which notably sits in the shadows of the Mourne Mountains. It probably has a few throwaway holes that feel more parkland than links, but it is nonetheless a glorious place to play golf.