5 Aside: Planning An Ireland Golf Trip
1. Don't try to see it all. While Ireland is comparable in size to US states like Maine and South Carolina, it is not practical to see the entire island in one trip. It's a full day's drive from north to south, so combining popular areas like Northern Ireland (Royal Portrush, Royal County Down) with southwest Ireland (Old Head, Waterville, Ballybunion) into one trip makes for an awful lot of time on the road. Our advice is to pick one region and stick to it.
2. Skip Dublin if you so choose. A visit to Dublin is not obligatory. Dublin and its surrounds on Ireland's east coast comprise just one of several areas of the country to consider adding to your itinerary. There is no doubt that Ireland's largest and busiest city is compelling, with a complex history and easy-going charm that is enticing. However, most of Ireland's best golf is found hundreds of miles away in several remote regions to the west and north.
3. Consider a variety of flight options. Speaking of Dublin, you don't have to fly into Ireland's capital city. Shannon Airport has several direct arrivals from the U.S. and, if you are connecting through London, a flight into either Cork or Belfast might be a good option depending on your itinerary.
4. Be prepared to drive. Regardless of which region(s) of Ireland you choose to visit, you can expect some extended time in the car. The most popular towns and golf courses are fairly spread out and the roads between many of them are windy and narrow, so you should always plan for a little extra drive time. Self-drive travelers are best served with the smallest vehicle possible (and make sure it's automatic!), but we recommend a coach and driver to take the stress out of the trip.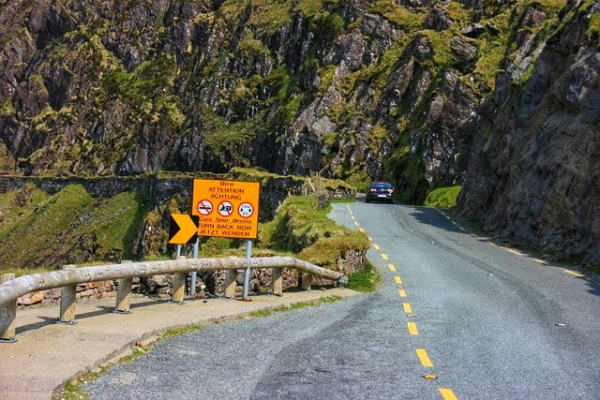 5. Make time to explore. Charming local pubs, ancient Celtic ruins, lush rolling countryside, dramatic coastal cliffs – there is something to discover in Ireland around every turn. Whether you are in Ireland's largest cities or most remote villages, make sure you have plenty of time built into your itinerary to explore.