Golf Trip Planning 101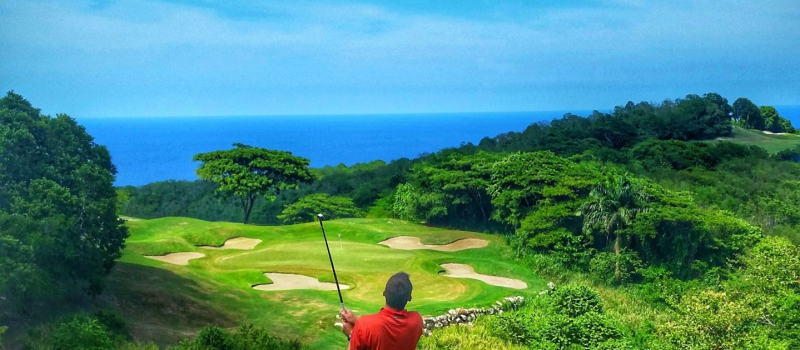 How hard can planning a golf trip really be, right? Book some golf, a few hotels, and the necessary transportation, and boom, you have a golf trip. While I agree with this premise (considering I plan golf trips for a living and I am definitely not a rocket scientist), I think the spirit of the statement is a bit misguided. A successful trip, and certainly the perfect trip, typically requires an attention to detail that a novice trip planner may overlook. While I firmly believe that trip planning is more art than science, I think a few guiding principles are important to follow:
1. Early planning makes a huge difference. Regardless of the destination, you can be assured that the earlier you start planning the better your trip will be.
Choose your destination wisely. You probably have an idea of where you want to go but keep an open mind. Ample time for research and consultation with an industry expert is important to ensure the trip matches your expectations. There are a lot of world-class destinations out there and plenty of options within each one.
Sort out your travel dates. If you have specific dates in mind, it's important to make sure your favorite course has visitor tee times because they are in limited quantity. Even if you have flexibility with your dates, it will take some time to sort out plans with your entire group.
Start booking now, if not yesterday. In many instances, a delay in booking may prohibit you from getting tee times at the top courses. At the very least, early booking will ensure preferable tee times on the dates of your choice.
2. The goal is to see the destination, not your hotel room. Hotel rooms everywhere look pretty much the same. If you are going to travel across the globe, you should spend as little time as possible holed up.
Don't blow your budget on accommodations. First, this will save you some money which is always a good thing. But an added benefit is the less you have invested in your accommodations, the more willing you will be to get out of your room to explore.
Stay central. This doesn't have to mean town or city centers, although those are often good options. Just make there are plenty of leisure activities nearby beyond just golf.
3. If you are driving, you probably aren't making memories. There are two ways to cut out drive time:
Choose courses that are reasonably close together. As painful as it is to nix that enticing "Top 100" course, it's usually not worth if it means several extra hours of drive time. Start with 2-4 neighboring must-plays and work from there. Important note: Your friends have likely played all the big-name courses and everything there is to know about them has been written. Diversify with a few off-the-beaten-path "hidden gems", which can be more charming than the prominent courses and are often just as memorable. You'll return home with a unique tale or two to tell your buddies.
Hire a driver. Your driver will double as a tour guide and your time on the road can be spent reminiscing about your rounds and being merry. Smaller groups will have to assess whether their budget allows for the added expense. It's a no-brainer for larger groups of 8+, though, since the cost of a coach and driver is usually very reasonable.
4. The perfect golf trip doesn't require perfect golf. If the success of your trip depends on shooting your career low score under beautiful sunny skies at the top course on your itinerary, you are setting yourself up for disappointment.  Be prepared to enjoy the experience, no matter what.
Embrace the weather, don't try to plan it. Steer towards the warmer and drier months but be prepared for (and expect!) all types of weather. In places like Scotland and Ireland the weather is simply part of the experience so embrace the challenge.
Consider renting clubs. Okay, I know this sounds blasphemous and for longer trips you probably want your own sticks. However, it may be that lugging your clubs around is more trouble than it is worth, especially considering that the rental sets at most high-end clubs are top-of-the-line. At a minimum, be adaptable should your clubs get lost in transit.
Don't keep score, play a match. Match play is great to tackle unfamiliar courses and the banter over drinks after each round will be a bit more lively. Just make sure you have a plan to keep the golf exciting even if you lose two balls off of the first tee.
5. Golden Rule: The best golf trips are full of spontaneous experiences. The lasting memories from the best golf trips don't show up on postcards (do those even exist any more?!) or pre-trip itineraries. Rather, they are unplanned and spontaneous: a night at the pub with some jovial locals, a spur-of-the-moment stop at a local fishing village for lunch, a break in the clouds atop a stunning mountainous pass, or an emergency nine holes at a local par three course. You can't be certain what or who you will come across on your travels, but you can definitely facilitate spontaneity:
Choose your travel companions wisely. Experiences are as much about who you are with as what you are doing. I hate to say it, but sometimes less is more when deciding who to travel with.
Don't book more than 18 holes in a day. This is not a steadfast rule but it holds true for most trips. You'll appreciate the free time to grab a post-round pint or explore the area. If you really feel the need for more golf, there are almost always nearby options to find a tee time on short notice.
Build flexibility into your itinerary. Don't overbook things like dinner reservations or sightseeing tours that require you to be in a certain place at an exact time. It is good to know your options ahead of time to avoid wasting time with uncertainty, but have the freedom to call an audible and adjust your plans.
Schedule free time. If you are someone who likes a regimented itinerary, add some free time to your schedule. Exploration leads to discovery.
Book a caddie for at least a couple of rounds. Four+ hours of dialogue with a caddie is an experience by itself. A great added benefit, though, is that caddies are usually locals who know the area as well as anyone and can make recommendations on what to do and where to eat after your round.
If you have questions about the trip planning process, or just generally want to talk golf and/or travel, please don't hesitate to contact Cloud 9 Golf and Travel today.