The Best of the British Isles Part 2: Dramatic Ireland
So you want to take a golf trip to the British Isles but where do you even begin? With over 3,000 golf courses spread across Scotland, Ireland, England, Wales and Northern Ireland, and a smorgasbord of experiences that each offer something a little different in terms of history, topography, scenery, and course design, the range of options seems almost unlimited. Since you can't see it all in one trip, how do you decide where to go? 
Well, there are a few golf experiences in the British Isles that are uniquely special, things that you simply can't find anywhere else in the world. My recommendation is to build your trip around one of three core experiences that stand out from the rest: Scotland's Historic Links, Ireland's Dramatic Coastal Gems, or England's Heathland Masterpieces. 
Ireland's Dramatic Coastal Gems
Seek out Ireland's most epic golf experiences.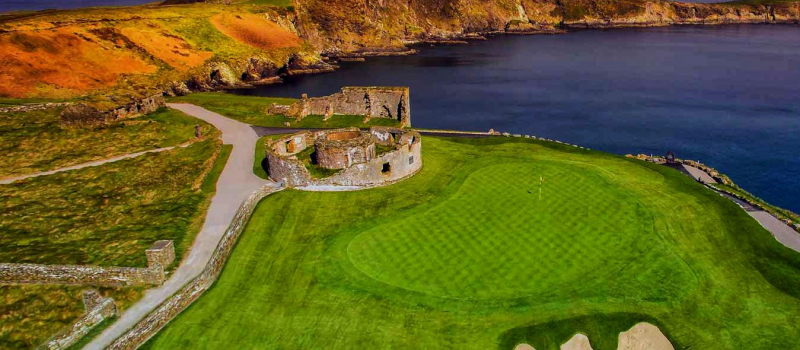 Golf in Ireland shares many of the same characteristics as what you will find in Scotland, with fescue-covered seaside courses that are most effectively played along the ground with great imagination. Also similar to Scotland, many of the top Irish courses date to the late 1800s and, in fact, Old Tom Morris himself helped lay out some of Ireland's finest links at Royal County Down, Rosapenna and Lahinch. However, there are also many of Ireland's top courses that are much newer and, overall, the history at Ireland's top clubs doesn't seem as palpable as what you might experience at the Home of Golf. So what is it that helps the golf courses in Ireland stand out?
Above all else, Ireland is home to some of the most visually stunning golf courses on the planet. My advice for thrill-seeking golfers visiting Ireland for the first time is to stick to the west coast, where you will find epic courses distinguished by their mountainous dunes, towering cliffs and unforgettable views of the Atlantic. Called the "Wild Atlantic Way," a 1,500-mile journey from County Cork to County Donegal meanders through sparsely populated towns and traverses rugged terrain. It's definitely wild and definitely memorable. You won't be able to see it all in one trip but make sure to seek out the biggest dunes, tallest cliffs and most memorable views, because that is what sets Ireland apart. There are dozens of Instagram-worthy courses and holes but here are a few of my favorites: 
Old Head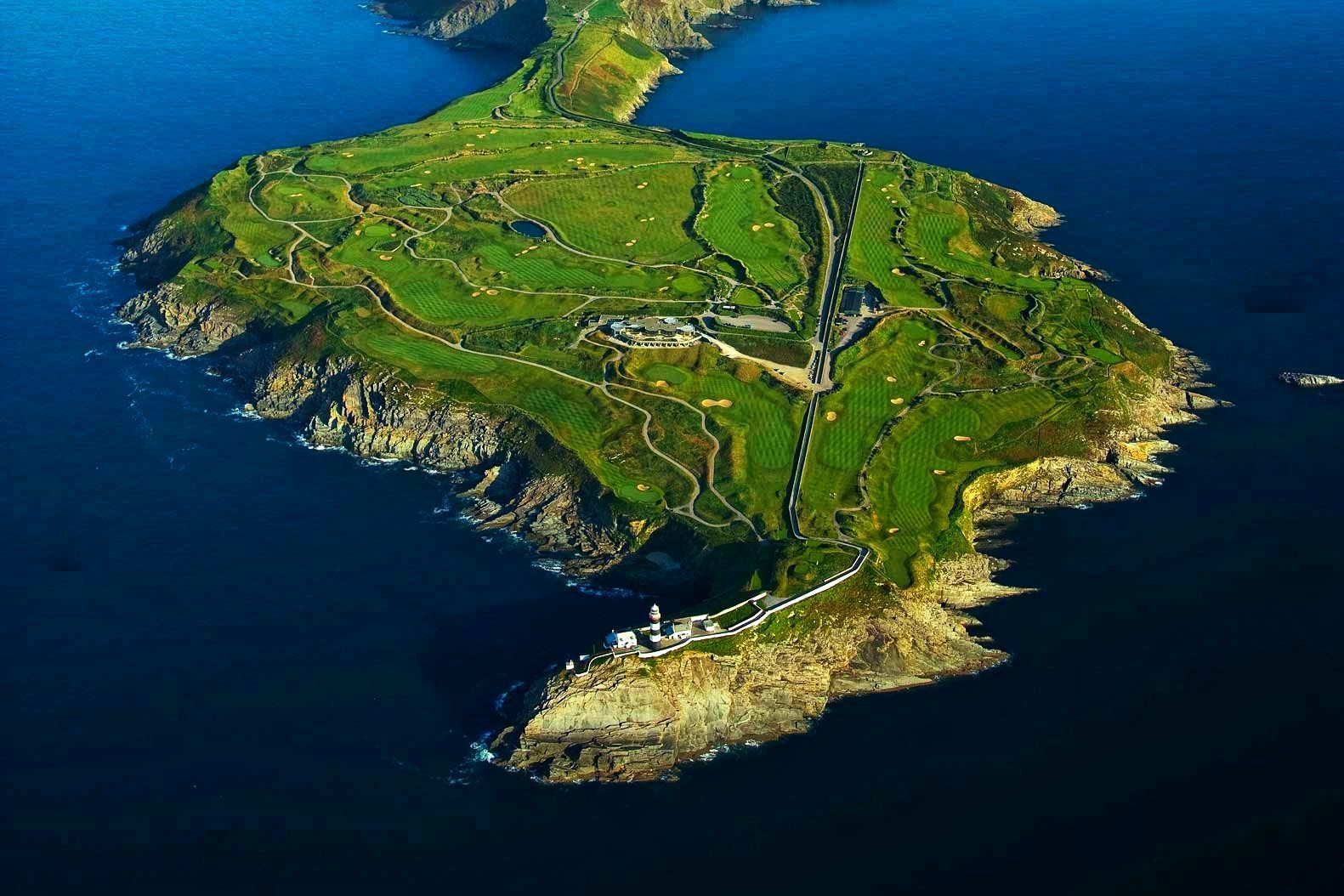 Old Head: Dangling off of Ireland's southern coast atop a promontory that towers hundreds of feet above the Atlantic, the Links of Old Head occupies perhaps the most spectacular setting for golf on the planet.
Tralee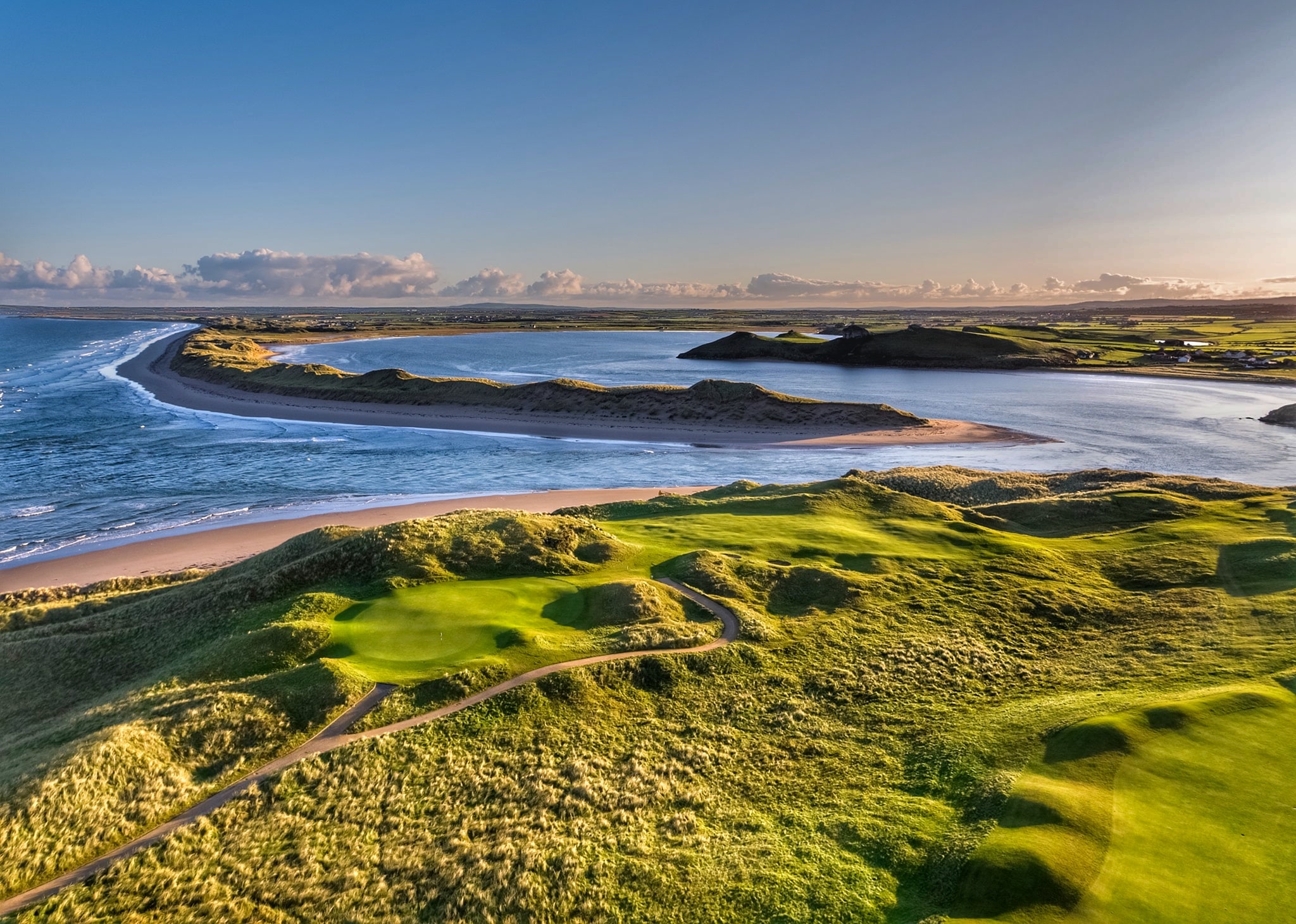 Tralee: All golf in County Kerry is sublime but I will single out the back nine at Tralee, which is my personal favorite nine holes in Ireland. With elevated views across miles of Atlantic coastline, the setting inspired designer Arnold Palmer to proclaim: "I designed the front 9 and god designed the back."
Carne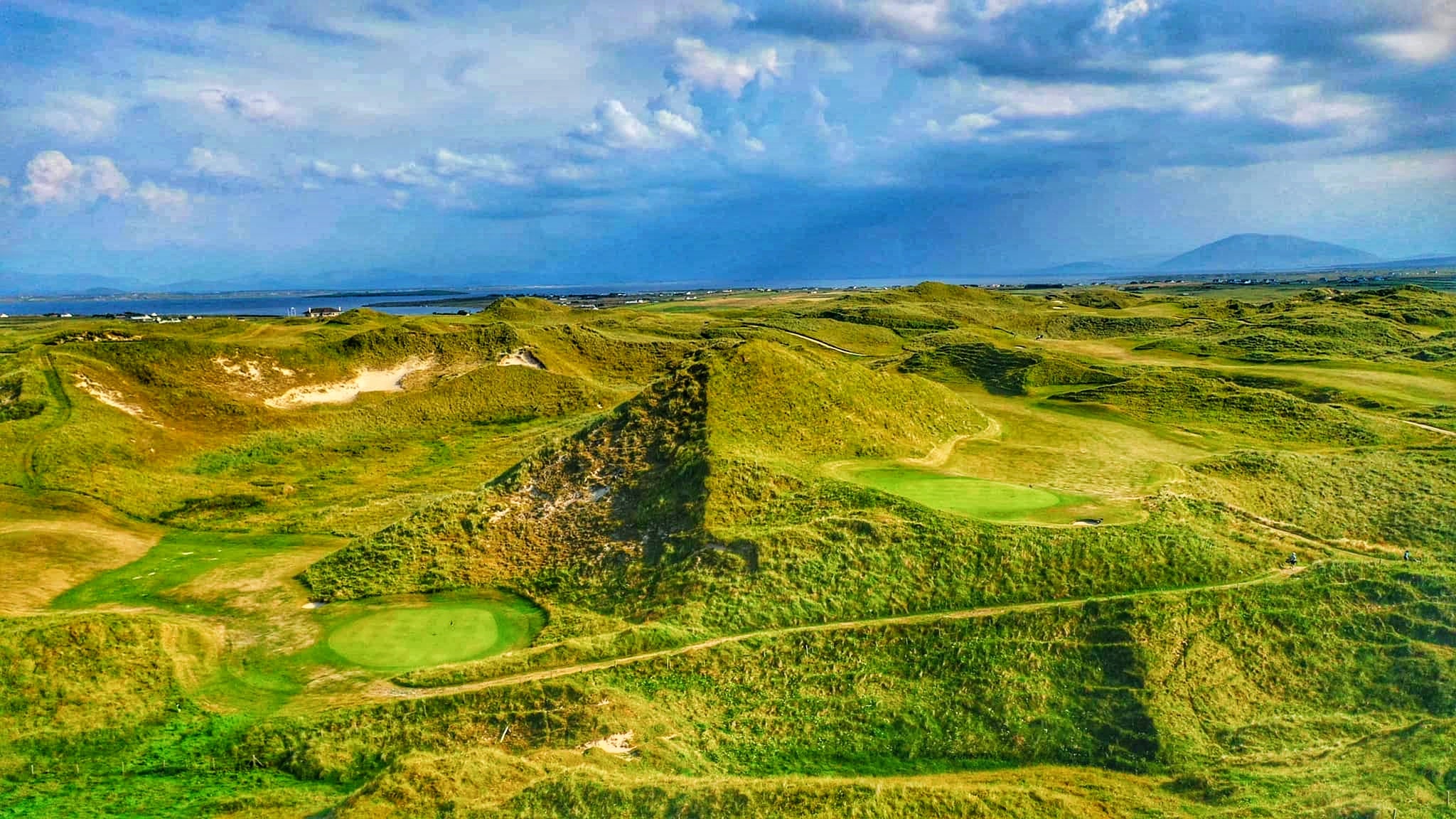 Carne: The secluded links in Belmullet is about as far off the beaten path as you can get for a championship-quality course but that just adds to the allure. Famed architect Eddie Hackett called Carne his best work. To be honest though, the layout is somewhat inconsequential as the wild, natural dunescape is the star of the show.
Enniscrone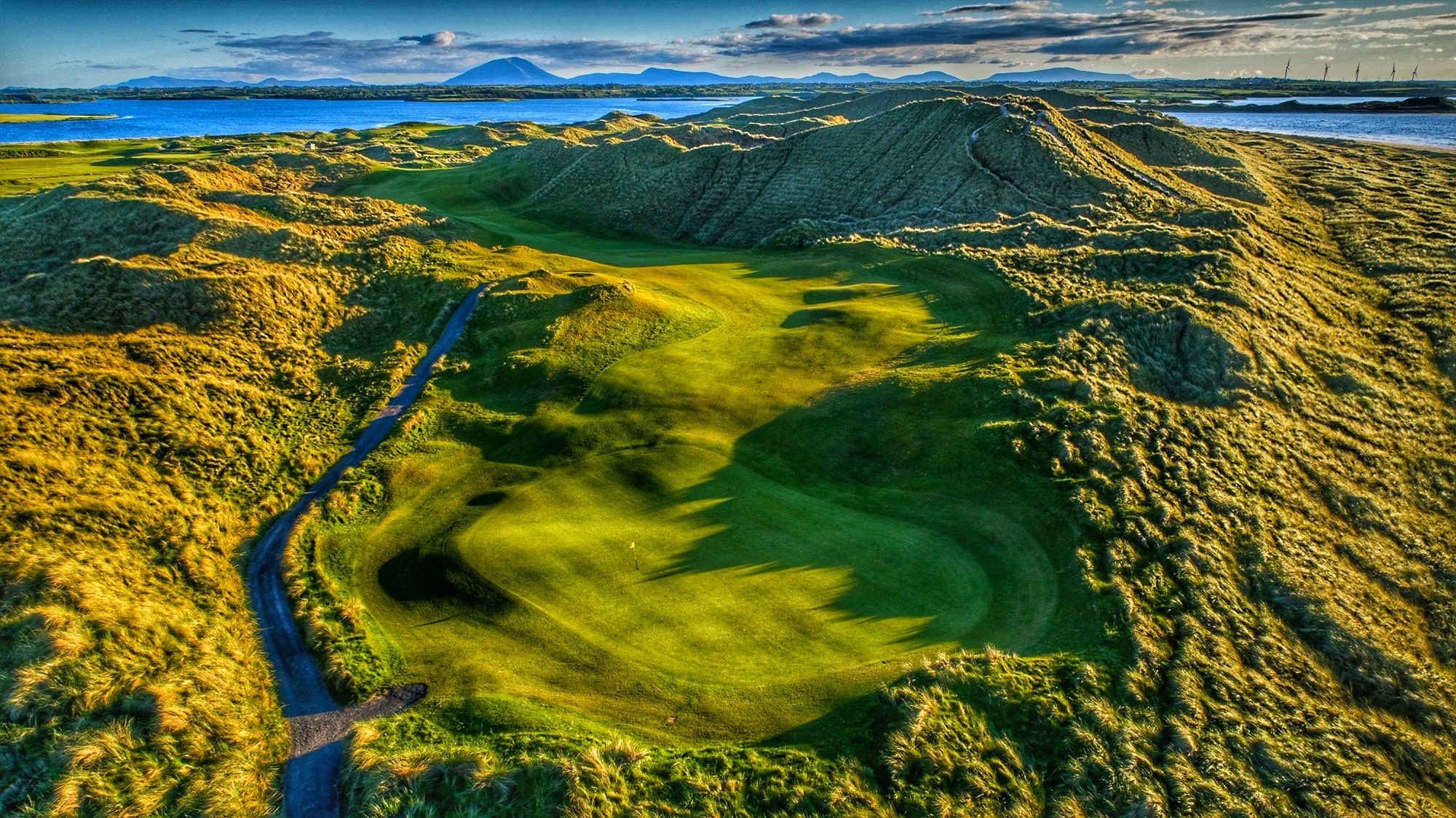 Enniscrone: The layout cuts through perhaps the largest dunes in all of Ireland, and when you aren't amongst the course's namesake Dunes, the views of the River Moy Estuary and across Killala Bay are on full display.
Carne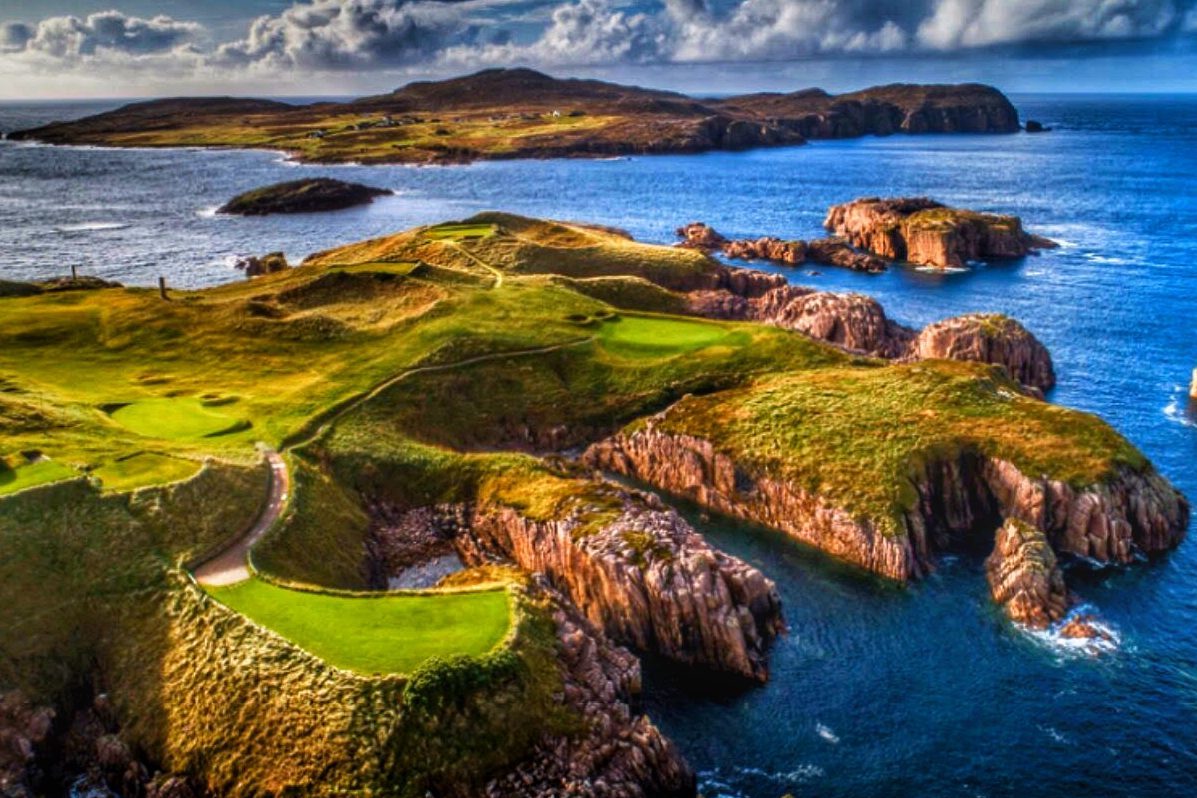 Cruit Island: Often regarded among the World's greatest 9-hole courses, Cruit Island is Ireland's most remote course and probably its most dramatic as well. The course is characterized by massive elevation changes and expansive views across to Owey Island with the highlight coming at the short 6th, which is perched precariously on the clifftops seemingly on the edge of the world. My number one piece of advice in this column is to find a way to go play it!
Portstewart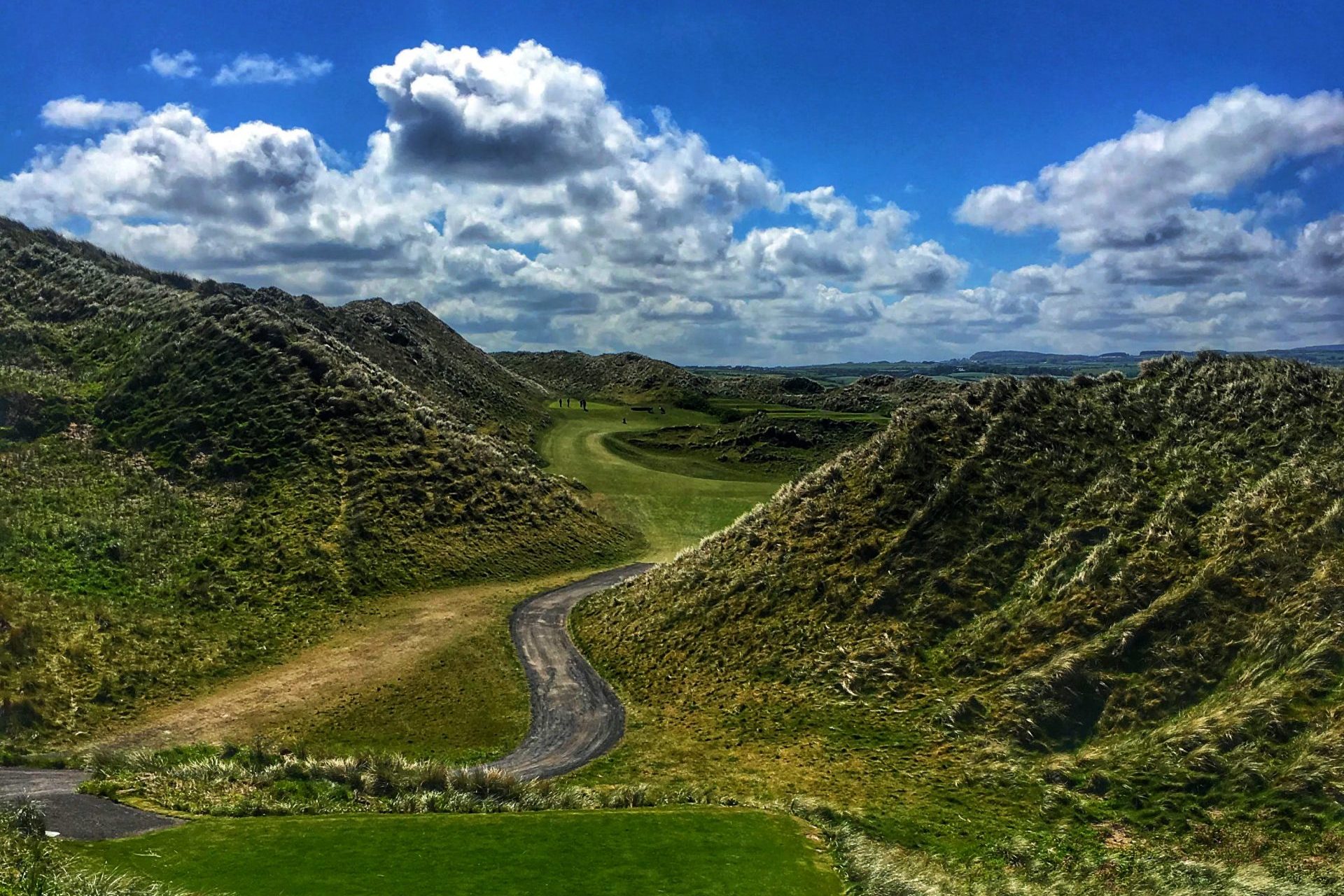 Portstewart: Home of the greatest opening tee shot in all of Ireland, Portstewart is something special. Throughout the first nine it feels as though you may be swallowed by gigantic dunes before the back opens up with views across the River Bann and beyond.
Royal County Down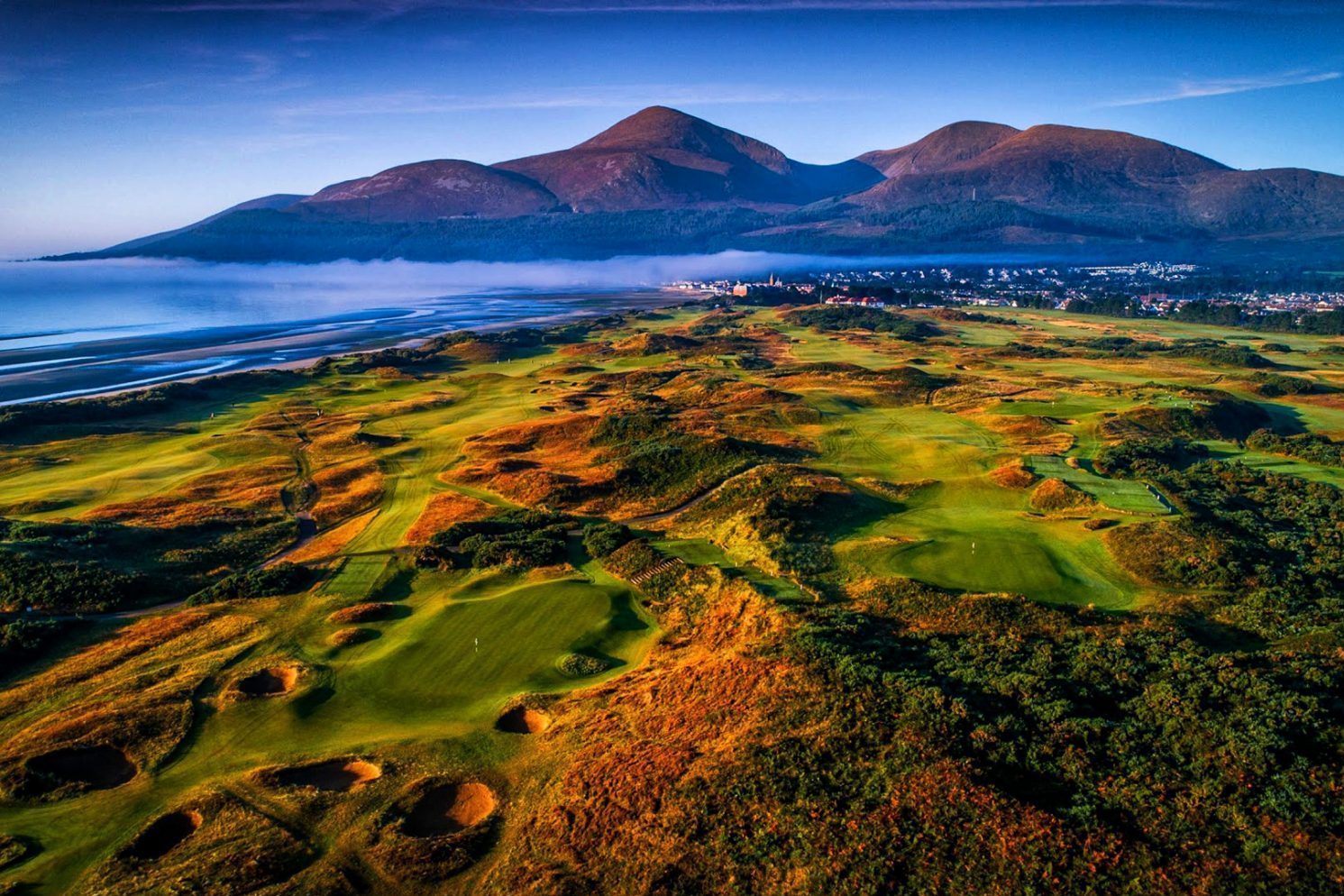 Royal County Down: RCD is actually along Northern Ireland's east coast but I think it deserves mentioning because it is so unique. The setting at the base of the Mourne Mountains alongside Dundrum Bay heightens the senses and elicits a feeling that you have to experience to fully understand.