The Best of the British Isles Part 3: England's Heathlands
So you want to take a golf trip to the British Isles but where do you even begin? With over 3,000 golf courses spread across Scotland, Ireland, England, Wales and Northern Ireland, and a smorgasbord of experiences that each offer something a little different in terms of history, topography, scenery, and course design, the range of options seems almost unlimited. Since you can't see it all in one trip, how do you decide where to go? 
Well, there are a few golf experiences in the British Isles that are uniquely special, things that you simply can't find anywhere else in the world. My recommendation is to build your trip around one of three core experiences that stand out from the rest: Scotland's Historic Links, Ireland's Dramatic Coastal Gems, or England's Heathland Masterpieces. 
England's Heathland Masterpieces
Marvel at the work of Harry Colt.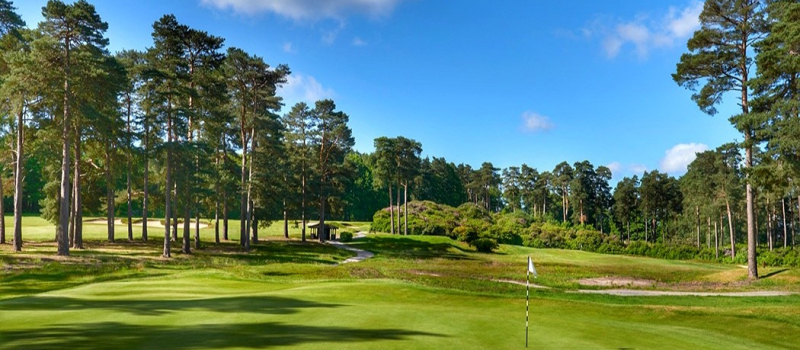 Believe it or not, England has more golf courses than Scotland, Ireland, Wales and Northern Ireland combined, and offers great variety as well. England is perhaps best known for it's amalgamations of Open hosts in the northwest and southeast. There you can find outstanding courses like Royal Birkdale and Royal St. Georges which, similar to Scotland's top courses, play across the firm and quick-draining sandy soils that characterize classic links golf. On the other hand, the majority of England's courses are actually parkland designs which are typically inland and tree-lined, similar to what you might find in the US. Courses like Stoke Park and the Belfry, a former Ryder-Cup host, are just a few of hundreds of parkland designs that help fuel a golf-crazed nation. It is a third type of "heathland" course in England, though, that I want to draw your attention to. These "inland links" meld the firm, dry terrain that you find on seaside linksland with the rolling topography of parkland golf into England's most unique setting for golf. 
What makes the heathlands so special? For starters, its scarcity. The lowland heath that you can find in the south of England simply isn't found in many places on earth. Birch and pine trees line swaths of gorse and heather atop infertile land and it's awesome for golf, with colorful vegetation to heighten your senses and sandy conditions to challenge golfers in a variety of ways. Of course, prior to the twentieth century the heathlands of England were merely but a blank canvas. Then Harry Colt arrived.
H.S. Colt was born in London and was actually a lawyer by training before a foray into course design spurred a career change. His illustrious work covered much of Europe and North America and courses like Royal Portrush and Pine Valley sit atop Colt's resume. However, nowhere was his impact felt more than in the heathlands of Surrey and Berkshire southwest of London. As Sunningdale's secretary, Colt oversaw a redesign of the club's now famous Old Course, and then followed with an original design of the club's (not so) New Course. He also built courses at neighboring St. George's Hill and Swinley Forest, the latter of which Colt proclaimed to be the  "least bad" course that he ever built. High praise from one of the greatest golf course architects of all time.
Golf trip options abound but you will struggle to find anything similar to Colt's heathland masterpieces. Their irreplaceability on your itinerary, as well as their proximity to one of the world's great cities, London, should have them near the top of your bucket-list.
Colt's famed work in Surrey and Berkshire:
Sunningdale Golf Club is, without a doubt, home to the best pair of inland, heathland courses in the world. Opened in 1901, the Old is a tree-lined classic which is a bit easier that the neighboring New. It offers more variety, though, and features a couple of tee shots through beautifully framed corridors that will be etched in your memory forever.
Harry Colt's favorite design, Swinley Forest is a step back in time in the best way possible. Short by today's standards, the course is gently laid atop colorful heathland in an arena of towering pines with intricate features that are far more thought-provoking than threatening. It's a joyous walk that you will want to savor.
St. George's Hill - Red & Blue
c. 1913
Colt had a heck of a piece of property to work with at St. George's Hill and he made the most of it. Starting from the grandiose clubhouse, which overlooks the course and surrounding countryside, the layout flows, sometimes dramatically, down across three different nines. Strategy is paramount, with thick heather and underrated bunkering that can penalize poor swings and bad decisions.
Sunningdale Golf Club is, without a doubt, home to the best pair of inland, heathland courses in the world. Opened in 1923, the "New" is a Harry Colt-original built alongside the Old but it's more rugged and open, and almost certainly tougher. Intimidating heather awaits errant shots and and contoured, elevated greens makes scoring difficult.